Custom Search
Best Ghost Sites Paranormal Directory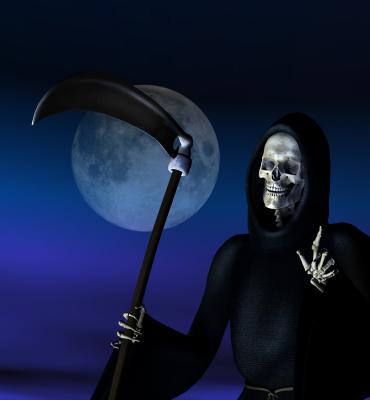 Hello and welcome to Best Ghost Sites Paranormal, Horror, & Halloween Directory.
We have lots of great paranormal, horror, and Halloween related Web sites so please browse our categories. You'll find many great sites here.
Add Your Site to Directory.
Featured Sites

Clairvoyant Readings UK by Penelope
Excellent clairvoyant phone and text message readings from wonderful psychics at really great prices. Also offering free daily horoscopes.

Celtic, Gothic & Pagan Jewellery and Fairies & Dragons
Visit my home in the Enchanted Woods for a plethora of beautiful alternative, Pagan, Gothic and Magick jewellery as well as Celtic, Viking, dragon and fairy figurines and gifts. Based in the UK but deliver worldwide!
Paranormal Directory Categories
Art & Graphics | Astrology | Books, Authors, & Stories
Directories | Folklore & Superstitions | Forums | Games | Ghosts
Graveyards | Halloween | Haunted Places & Events | Horror
Movies | Paranormal | Paranormal Investigators | Paranormal & Gothic Stores
Psychics / Tarot | Spooky Sounds | UFOs/Aliens | Unexplained Mysteries
Vampires | Werewolves | Witchcraft & Spells | Zombies

Latest Paranormal Links
Escape From Zombies
We want to help you survive the zombie apocalypse and make sure you can Escape from Zombies!
Added August 2, 2015 - Category: Zombies
---
Psychic Readings
Get genuine online psychic reading for free here. This free psychic reading would reveal your past, present and future, and provide you a right direction towards life. Psychic-readings.us offers you the best online psychic readings free online Tarot Cards Reading, free online horoscope, numerology, astrology, love psychic, psychic phone, palm reading, etc. For more details visit our website http://psychic-readings.us/
Added June 22, 2015 - Category: Psychics / Tarot
---
White Magic Spells
Magic spells for everyone. Your problems will be cured by Now spells magic spell caster. Contact us for magic spells.
Added June 15, 2015 - Category: Witchcraft and Spells
---
Madame Blue's Realm
All about unusual phenomena, including true ghost stories, UFOs, channeling, re-incarnation, angels, and more with lovely graphics and music to fit the stories.
Added May 31, 2015 - Category: Paranormal
---
Eclipse Psychic Readings
Website discussing tips on how to find a great psychic reading.
Added May 9, 2015 - Category: Psychics / Tarot
---
<!-SCARE FM BANNER START CODE->
<!-SCARE FM BANNER END CODE->
Directory Critic
|
The Ghosttrackers Friends List
|
Occult 100
|





a>