Best Ghost Sites Paranormal Directory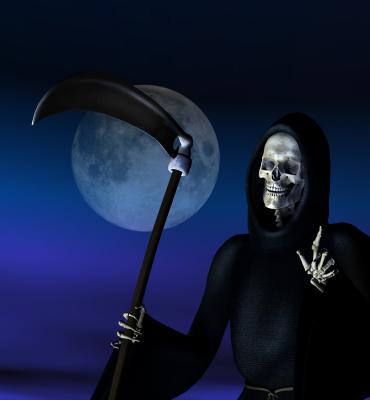 Hello and welcome to Best Ghost Sites Paranormal, Horror, & Halloween Directory.
We have lots of great paranormal, horror, and Halloween related Web sites so please browse our categories. You'll find many great sites here.
Add Your Site to Directory.

Star Wars Costumes
There are Star Wars costumes for everyone at BuyStarWarsCostumes.com, from Clone Wars Halloween costumes for kids to replica Darth Vader costumes for collectors.

Clairvoyant Readings UK by Penelope
Excellent clairvoyant phone and text message readings from wonderful psychics at really great prices. Also offering free daily horoscopes.

Halloween Flash Games
Choose from hundreds of free online Halloween flash games, zombie games, scary point and click games, and other scary flash games.
Paranormal Directory Categories

Latest Paranormal Links
DarkBargain.com
Occult and paranormal superstore.
Added May 21, 2013 - Category: Paranormal & Gothic Stores
---
Zombie And Guy
Zombie and Guy Paranormal podcast. Features paranormal news, movie splatter chatter, terrifying tunes, and everything else that goes bump in the night.
Added May 16, 2013 - Category: Paranormal
---
grrblog
Just a chat blog about ghosts and paranormal happenings.
Added May 5, 2013 - Category: Paranormal
---
ZOMBe-cards.com
When you want to send a personalized message that's DEAD-ON! Send us a photo and we will zombify and personalize an e-message for you to use for any occasion.
Added April 14, 2013 - Category: Zombies and Halloween
---
Ghost or Spiritual Spirit?
I take pictures for our local paper of the events that go on in our community. This Memorial day (May 31 2010) I took them like every year where they hold the Memorial day parade.

I can't mention who this man is but he owns and directs a Funeral parlor. The night before this picture was taken his God Daughter was killed in a motorcycle accident. She was very young and close to him.

He had to take care of the arrangements. You can see in the pictures the emotion as he was giving his speech for Memorial Day. The pictures were taken 20 seconds apart. I blew up photo 2 to show of what I think is a spiritual sprit. That is the only way I know how to describe it. Please let me know what you think.
Added April 1, 2013 - Category: Ghosts
---
Horrorfind Banner Exchange
---
Privacy Policy
|
Sitemap
|
Advertise
Copyright © 2008-2013
BestGhostSites.com
Ghost Favicon from
Free Favicon
Ghost e-mail image from
Boo City Graffix
Image of grim reaper by Alien Cat and obtained from BigStockPhoto.com - image may NOT be copied.
Website thumbnails provided by BitPixels
Mysteries of the Universe
|
Directory Critic
|
The Ghosttrackers Friends List
|
Horror Board Top Sites
|
Occult 100




a>