Custom Search
Best Ghost Sites Paranormal Directory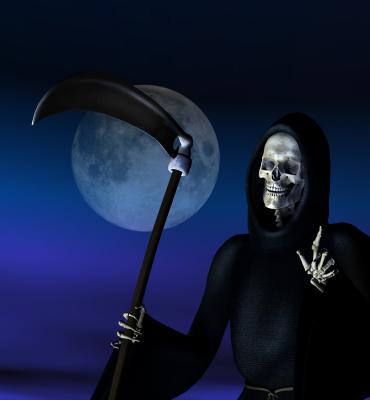 Hello and welcome to Best Ghost Sites Paranormal, Horror, & Halloween Directory.
We have lots of great paranormal, horror, and Halloween related Web sites so please browse our categories. You'll find many great sites here.
Add Your Site to Directory.
Featured Sites

Penny's Clairvoyant Text Message Readings UK
Get revealing psychic text messages from my team of Clairvoyants. You can also check our free daily horoscope.

Celtic, Gothic & Pagan Jewellery and Fairies & Dragons
Visit my home in the Enchanted Woods for a plethora of beautiful alternative, Pagan, Gothic and Magick jewellery as well as Celtic, Viking, dragon and fairy figurines and gifts. Based in the UK but deliver worldwide!
Paranormal Directory Categories
Art & Graphics | Astrology | Books, Authors, & Stories
Directories | Folklore & Superstitions | Forums | Games | Ghosts
Graveyards | Halloween | Haunted Places & Events | Horror
Movies | Paranormal | Paranormal Investigators | Paranormal & Gothic Stores
Psychics / Tarot | Spooky Sounds | UFOs/Aliens | Unexplained Mysteries
Vampires | Werewolves | Witchcraft & Spells | Zombies

Latest Paranormal Links
The Occult Museum
The Occult Museum is the web's creepiest and most mysterious destination. Discover true ghost stories, horrifying hauntings and paranormal activity. Explore the latest UFO sightings, cryptozoology encounters with Bigfoot and the Loch Ness Monster and more.
Added October 11, 2015 - Category: Unexplained Mysteries
---
Magic Spells Shop
Find a variety of magic and love spells and also psychic readings.
Added October 11, 2015 - Category: Witchcraft & Spells
---
Magic Spells
Mahiyaab for: Magic spells, Love spells, Money spells, Mystical rings, Talismans, Charms, Magic rings and all Power charms. Mahiyaab.com for all your magical spell needs.
Added October 11, 2015 - Category: Witchcraft & Spells
---
Love Spells Tips - Love Spells
Love spells, reviews of Wiccan love spells, and authentic spellcasters for love spells like Come To Me and Love Me Again magic at www.lovespells.tips.
Added September 7, 2015 - Category: Witchcraft & Spells
---
My Haunted Life Too
Your true stories of the paranormal. Everyone has a story - share yours.
Added September 2, 2015 - Category: Books, Authors, & Stories and Paranormal
---
<!-SCARE FM BANNER START CODE->
<!-SCARE FM BANNER END CODE->
Directory Critic
|
The Ghosttrackers Friends List
|
Occult 100
|





a>