Best Ghost Sites Paranormal Directory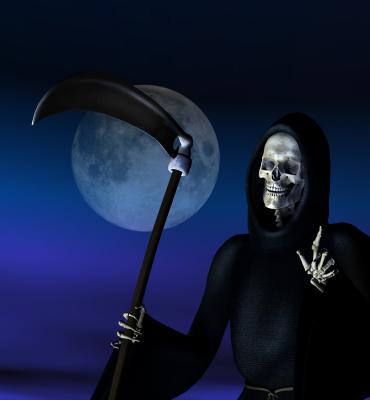 Hello and welcome to Best Ghost Sites Paranormal, Horror, & Halloween Directory.
We have lots of great paranormal, horror, and Halloween related Web sites so please browse our categories. You'll find many great sites here.
Add Your Site to Directory.
Featured Sites

Clairvoyant Readings UK by Penelope
Excellent clairvoyant phone and text message readings from wonderful psychics at really great prices. Also offering free daily horoscopes.

Celtic, Gothic & Pagan Jewellery and Fairies & Dragons
Visit my home in the Enchanted Woods for a plethora of beautiful alternative, Pagan, Gothic and Magick jewellery as well as Celtic, Viking, dragon and fairy figurines and gifts. Based in the UK but deliver worldwide!

Halloween Flash Games
Choose from over 1,000 free online Halloween flash games, zombie games, scary point and click games, and other scary flash games.
Paranormal Directory Categories

Latest Paranormal Links
Steven A. Katonka
Since 2005, I've been assisting those tormented by the darker aspects of the paranormal. I am a consultant for paranormal teams and investigators facing demonic cases.
Added November 10, 2014 - Category: Paranormal Investigators Ohio
---
Nefarious Thoughts
NT is a free online publication of dark fiction, poetry, art, nonfiction genre and writing-related articles, interviews, and book reviews, as well as workshop club.
Added November 10, 2014 - Category: Books, Authors, & Stories
---
Duncan Paranormal Society
We are located in Omaha, Nebraska. We are currently serving clients in Nebraska and Iowa. Founded in 2009, Duncan Paranormal Society has prided itself in being a reputable paranormal group as it can be. Our clients are treated fairly and with respect! Duncan Paranormal Society (DPS) is a non-profit organization that prides itself on taking care of its clients needs in dealing with the paranormal. We make our clients uncomfortablity our top priority. We come into every case open-minded, sympathetic, and skeptical. Our first attempt is to disprove a haunting. With solid proof by video or voice recordings does a case be ruled haunted. Duncan Paranormal Society also has an education department. If companies, schools or other organizations are needing any kind of classes in the paranormal, DPS will conduct these classes for a nominal donation. Duncan Paranormal Society is funded through donations and sponsorships. All investigations are conducted free of charge to our clients. There are no hidden fees.
Added October 26, 2014 - Category: Paranormal Investigators Nebraska
---
Ralano's Games | Zombie Games
Play the best hand-picked zombie games at Ralanosgames.com.
Added October 18, 2014 - Category: Scary Games
---
Genesis Paranormal Services
Genesis Paranormal Services was formed to assist those who believe they are experiencing paranormal activity. Our commitment is to the clients in need and to work towards solutions to helping them. We work with a number of highly respected teams in the Florida state and offer many resources for helping out in a variety of situations. Genesis Paranormal Services was formerly Plant City Paranormal Research founded by LT Cochran in 2007.
Added August 2, 2014 - Category: Paranormal Investigators Florida
---
Privacy Policy
|
Sitemap
|
Advertise
Copyright © 2008-2015
BestGhostSites.com
Ghost Favicon from
Free Favicon
Ghost e-mail image from
Boo City Graffix
Image of grim reaper by Alien Cat and obtained from BigStockPhoto.com - image may NOT be copied.
Website thumbnails provided by BitPixels
<!-SCARE FM BANNER START CODE->
<!-SCARE FM BANNER END CODE->
Directory Critic
|
The Ghosttrackers Friends List
|
Occult 100
|




a>